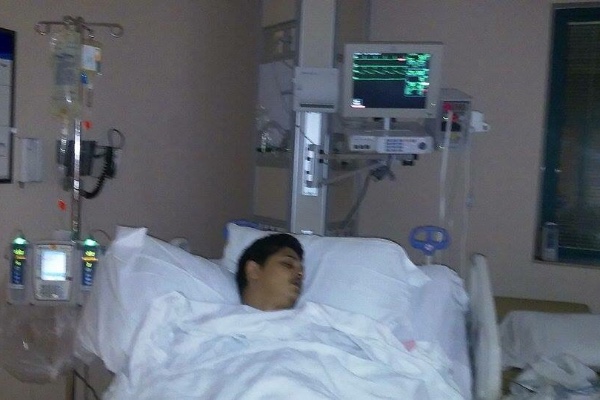 Anything at all is greatly appreciated! We are coming together to help a young man who suffered in a car accident 3 years ago. This is Javi and we are looking to raise money to help his family move closer to family so there is more help with Javi. He recently suffered two seizures and is in the hospital with a bundle of other complications it's like his body is working against him. He became a quadriplegic due to the accident and from the neck down so he does not have mobility for normal activities like you and I.
Therefor his life expectancy is not as long as ours unless he takes very good care of him self. So his mom need to move to be closer to family so Javi has a chance to get helthy and live a normal and longer life. He needs the support system NOW! He needs the help to exercise regularly and eat right and get his body better. Because of his condition being quadriplegic and not having the mobility he has an increased risk of health conditions that could kill him and this year he has experienced some of them.
So we know he needs to start geting all the help he needs now! Javi also has a 2 year old son a miracle having him he found out he was going to be a father when he woke up after his accident that is the reason he fights so hard each day. He has very bad days and then try's to think of his son to push him to keep fighting . please help us help him with The help and support system he needs more now then ever ! Thank you !
If you'd like to donate, you may Donate on our site or go to GoFundMe.com